Date : 8 Dec 2013, 9:23pm
Riot at little India
- junction of Race Course Road and Hempshire Road.
What spark of the incident ?
Apparently, a private bus driver knock down a Bangladesh worker and somehow it ignited the aggression of others around.
Passerby started to throw things at the bus.
Cars, including a police car was turned over, and there has been mentions that an ambulance was set on fire.
Mob hostile move against police vehicle at little india, overturn the police vehicle
http://youtu.be/OdSzjj39Et0
Please be safe those policeman, paramedics, fireman deployed to the incident at little india.
Burning vehicle -
http://www.youtube.com/watch?v=U9wTo7Wc3z8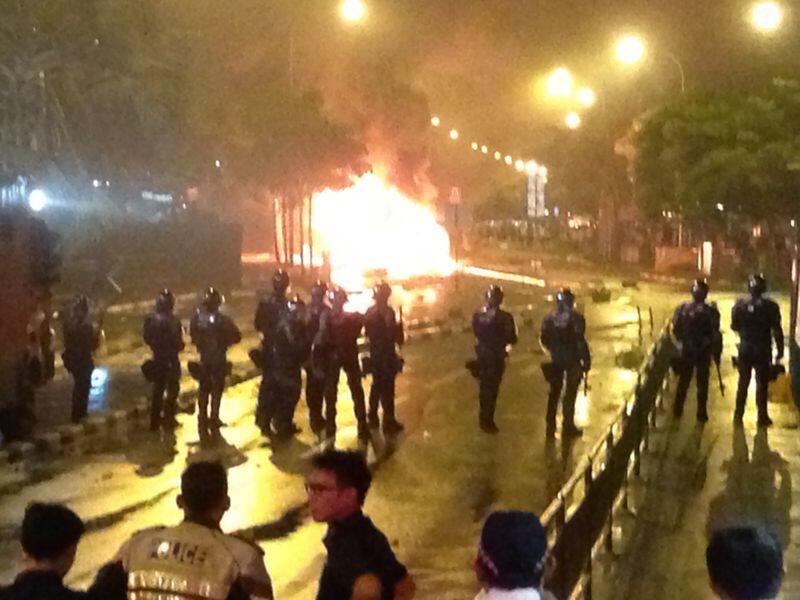 Riot Police in action, Little India - frm Todayonline
Riot police was activated to contain the situation.
A video footage of burning vehicles uploaded by residence nearby.
tweets on the incident